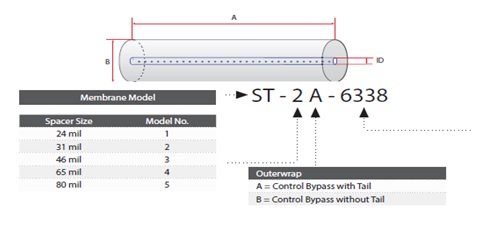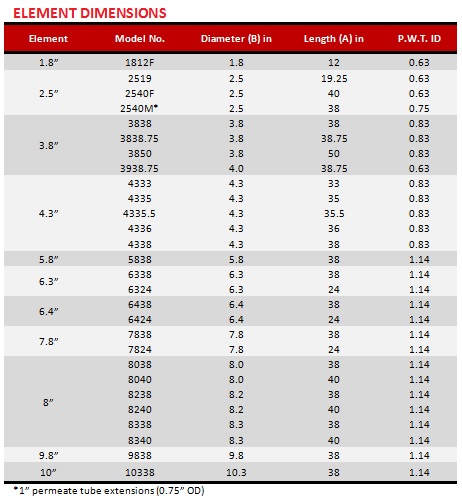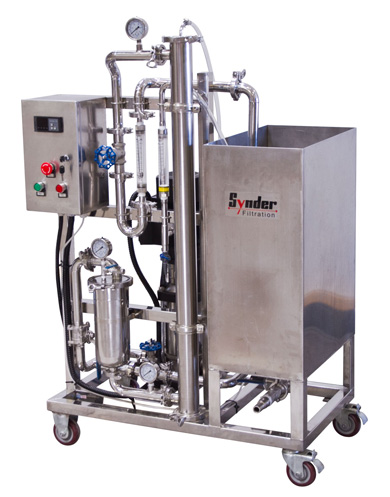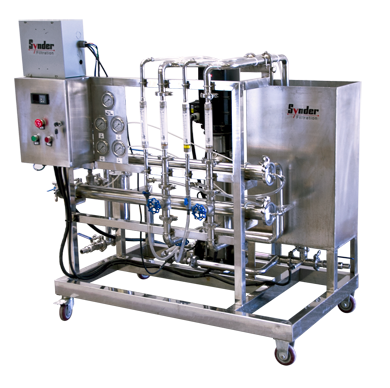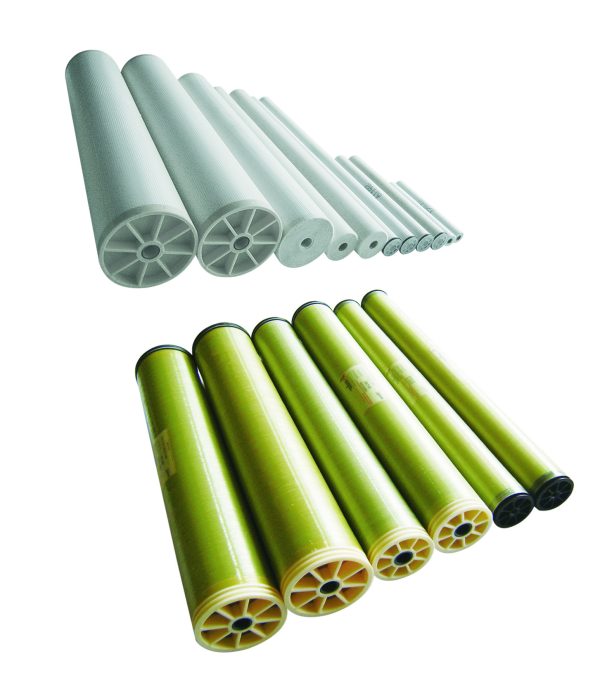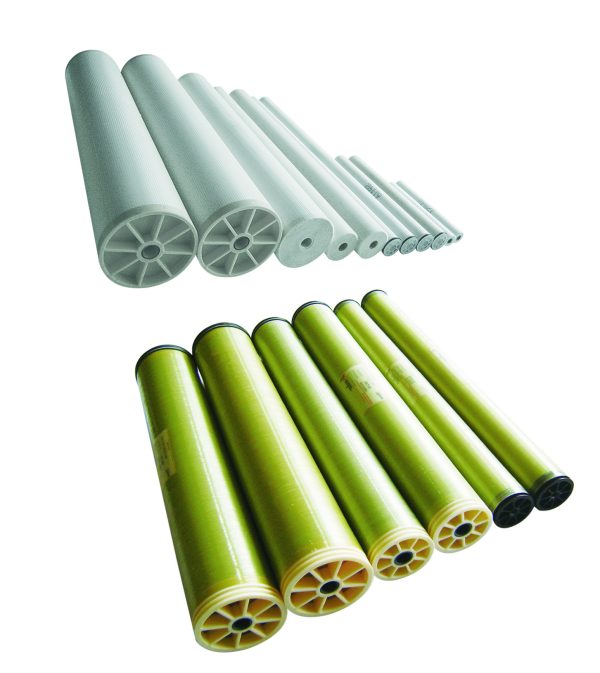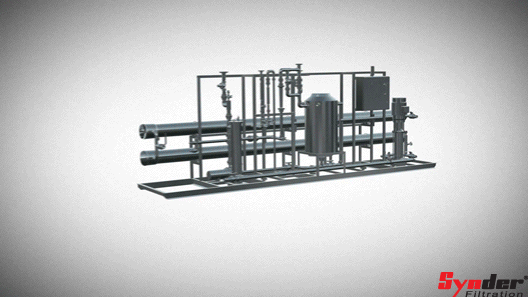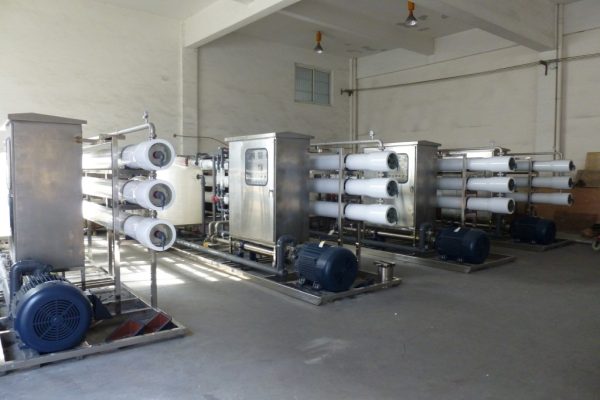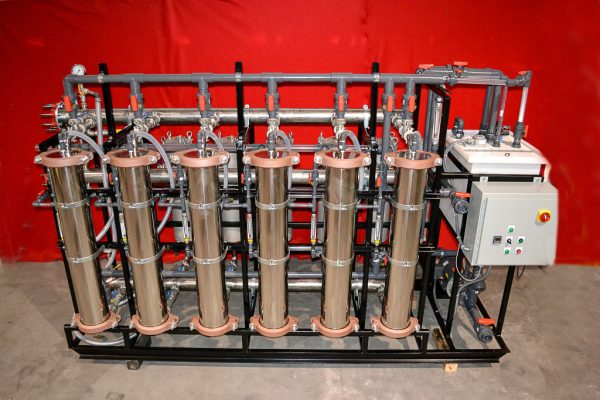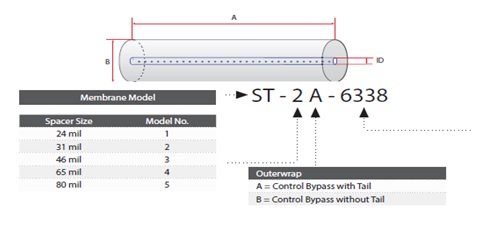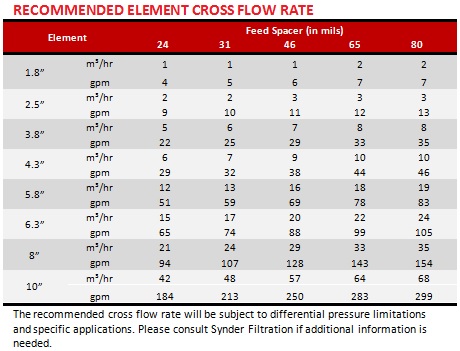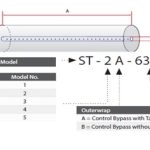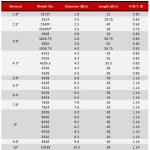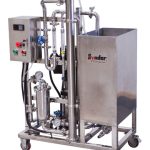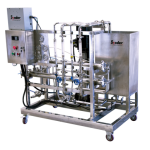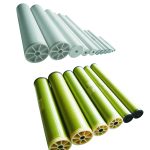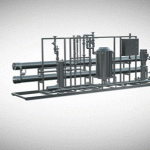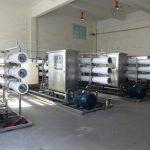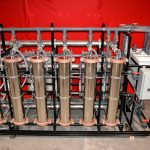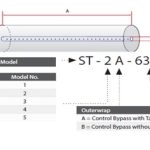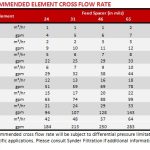 MÀNG LỌC UF SYNDER CỦA USA
Thông tin chi tiết
Intro
Synder Filtration offers the widest range of ultrafiltration membranes available to provide maximum flexibility in solving unique process challenges. Available in both spiral wound and flat sheet membrane configurations, Synder can customize ultrafiltration membranes and membrane systems to meet the specific application goals of our customers.
---
Overview
Ultrafiltration membranes are capable of separating larger materials such as colloids, particulates, fats, bacteria, and proteins, while allowing sugars, and other low molecular weight molecules to pass through the membrane.
With a pore size range between 0.01 to 0.1µm, ultrafiltration membrane pore sizes fall between that of nanofiltration and microfiltration. UF membranes typically operate between 50 – 120 PSI (3.4 – 8.3 bar) and are dependent on transmembrane pressure to drive the separation process. Other polymeric ultrafiltration membrane characteristics include robust chemical and temperature resistance, and low fouling tendencies if proper pretreatment is employed.
---
Cross Flow Filtration & Process Techniques
Cross Flow Ultrafiltration (also known as Tangential Flow Ultrafiltration) is a separation process where the feed stream is in parallel to the membrane surface, which helps to control the formation of the gel layer, greatly improving flux stability and membrane life vs. perpendicular flow systems.
As opposed to conventional filtration which causes a quick build-up of solids onto the membrane surface, cross flow filtration increases the passage of permeate through the membrane and overall flux efficiency.
Both sanitary and industrial ultrafiltration membranes are comprised of a semi-permeable, polymeric membrane layer cast onto a uniform substrate, or backing material. Synder Filtration employs phase inversion to extra solvents out of the liquid polymer dope that has been cast onto the backing material. As the solvents are extracted, the polymer solidifies forming an asymmetric pore structure, which is ideal for controlling rejection at the surface, while promoting maximum throughput of permeate.
---
UF Products
Synder Filtration offers an extensive range of ultrafiltration molecular weight cut-offs available in both flat sheet and spiral-wound configurations. These are suitable for use in both sanitary and industrial-grade applications. Sanitary membranes meet compliance with FDA standards listed in CFR Title 21, 3-A Sanitary Standards No. 45-02, and USDA Sanitary Standards.
Many of these membrane formulations were developed specifically by a customer request. Because Synder is financially independent and family owned, we are able to reinvest heavily in our research and application development programs. As a result, membranes and spiral elements can be customized with great speed and flexibility, in order to better serve our valued customers. For more information about our custom membrane development program,.
| | | | |
| --- | --- | --- | --- |
| Membrane | Type | Polymer | Molecular Weight Cut-Off |
| XL | UF* | PES | 1,000 |
| VT | UF* | PES | 3,000 |
| MT | UF* | PES | 5,000 |
| ST | UF* | PES | 10,000 |
| SM | UF* | PES | 20,000 |
| MK | UF* | PES | 30,000 |
| MQ | UF* | PES | 50,000 |
| LY | UF* | PES | 100,000 |
| LV | UF* | PES | 200,000 |
| LX | UF* | PES | 300,000 |
| PZ | UF | PAN | 30,000 |
| PY | UF | PAN | 100,000 |
| PX | UF | PAN | 400,000 |
| V3 | UF*1 | PVDF | 30,000 |
| V4 | UF*1 | PVDF | 70,000 |
| V5 | UF*1 | PVDF | 200,000 |
| V6 | UF*1 | PVDF | 500,000 |
| V7 | UF*1 | PVDF | 800,000 |
| BN | UF* | PVDF | 50,000 |
| BY | UF* | PVDF | 100,000 |
| BX | UF* | PVDF | 250,000 |
| A6 | UF* | PVDF | 500,000 |
*MAX (High Temperature/High pH) Models Also Available