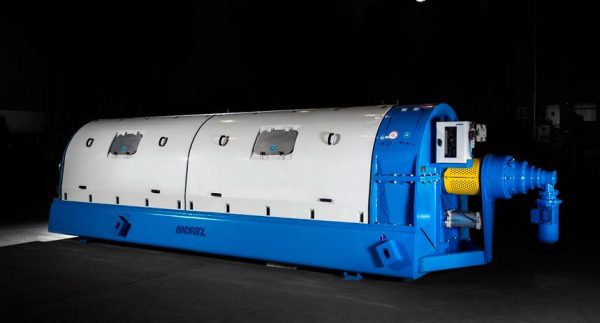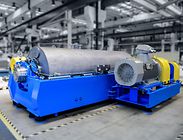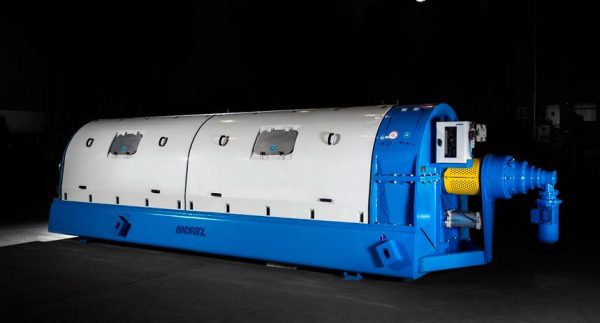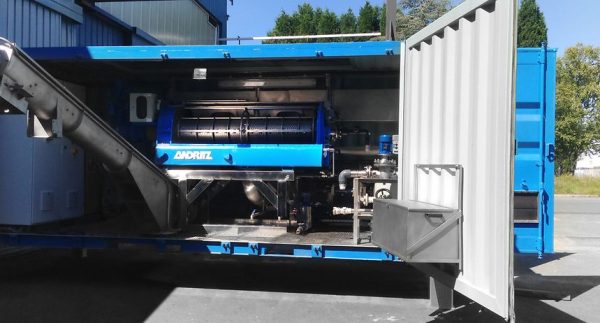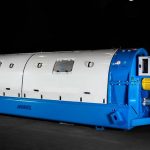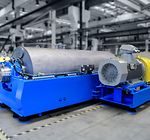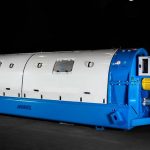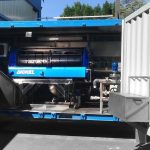 Máy ép trục vít để khử nước cặn của ANDRITZ
Thông tin chi tiết
C-Press
Screw press for efficient sludge dewatering
The C-Press screw press is the latest result of more than 20 years of experience in designing and manufacturing screw presses. By combining multiple ANDRITZ SEPARATION dewatering technologies, its uniquely compact design and its purpose developed features enables easy, operator-free sludge dewatering together with low energy and maintenance costs.
High-performance system
Maximizing the open area of the basket, the C-Press screw press offers a high specific capacity and capture rate compared to equivalent technologies. The screw velocity is adjusted automatically according to feed fluctuation to ensure a constant feed flow while delivering optimal performance in terms of dryness and capture rate, even during washing sequences.
Operating principle
The flocculated product is fed into the screw press, where it is thickened and compressed gradually along the length of the machine. A screw conveys the product through the machine at low speed (0.1 to 1 rpm), and the conical screw shaft makes it possible to increase pressure gradually. A pneumatic counter-pressure device prevents the product from moving too quickly, squeezing the product and achieving maximum possible dryness.
The screw speed is adjusted continuously and automatically to maintain a constant feed pressure, while a dual cleaning device cleans the thickening and squeezing zones separately from time to time to ensure constant dewatering efficiency while reducing water consumption by up to 50%.
Main benefits
Fully automatic machine with continuous control of performance, screw speed, counter-pressure, and washing
Enclosed system to minimize odor emissions and ensure cleanliness
Very low noise emissions <60dB(A)
Highest capacity on the market achieved by multi-stage dewatering zones, providing the largest open area in the thickening zone
Consistent performance with very low power consumption compared to other dewatering technologies
Dual cleaning to optimize and decrease water consumption by up to 50%, as well as continuous dewatering, even during cleaning phases
High capture rate thanks to basket design that is optimized with the experience of ANDRITZ SEPARATION in designing screw presses
Optimized flocculation mixing device to minimize consumption of polymer and energy
Easy maintenance
Range
Single machine, with an outlet capacity from 50 to 890 kgDS/h
Turnkey installation and mobile unit
Unit dedicated to on-site test or lab test
Where does the C-Press screw press fit into your process?
Size
Inlet capacity*
(m3/hr)
Outlet capacity
(kgDS/hr)
Drive power
(kW)
40-20
2-10
50-125
1.5
70-35
9-26
125-450
2.2
100-50
18-50
300-890
3
* Higher flow rate for specific product and low concentration
Environment
Wastewater treatment plants
Industrial treatment plants