Product Selection
Please refer to the products below we will advise directly via the hotline: 0914 918 599
Màng lọc RO

Màng lọc RO là nhân tố chính của một chiếc máy lọc nước tinh khiết RO. Màng lọc RO Dow Filmtec là một nhãn hiệu màng đến từ USA. Có thể mang đến nguồn nước hoàn toàn tinh khiết và trong sạch, an toàn.

Hệ thống siêu lọc UF

Cấu tạo:

– Vỏ màng UF: Chất liệu UPVC thép không rỉ
– Màng lọc UF: Nguyên liệu PVDF, vật liệu PES, PVC, PAN, PP chất liệu sợi rỗng
– Thành phần đệm: Nhựa Epoxy

Đặc điểm hoạt động:

– Áp lực vận hành: 0,1-0.3 MPa
– Áp suất thấp: 1-5 bar
– Nhiệt độ: 5-45oC

Màng THX-MBR

Thông số kỹ thuật:

Loại màng: sợi rỗng

Vật liệu màng: PVDF

Vật liệu đầu hút: ABS

Kích thước lỗ màng: 0,1 micron

Diện tích bề mặt: 39 – 41 m2 /màng

Flux (dòng thấm qua màng): 0,5 – 0,8
m3/m2/ngày

Lưu lượng trung bình: 20 – 32
m3/ngày/màng.

Thông số vận hành

pH: 2 – 10

Nhiệt độ: < 60oC

Thời gian vận hành: chạy 8 phút, nghỉ
1 phút.

Lưu lượng khí: 0,1 m3/phút/màng

Liều lượng hóa chất (Clo, axit xitric):
300 – 500 mg/L

Lượng dung dịch hóa chất rửa màng: 2
L/m2 màng

Lượng nước rửa màng: 15 L/m2
màng/giờ

Thời gian ngâm màng: 6 giờ (Clo), 2
giờ (axit xitric)

Kích thước 1 màng: D x R x C =
1200mm x 40mm x 2000mm

Mực nước trong bể tối thiểu: 2,5m

Tuổi thọ: 8 – 10 năm

Xuất xứ: sản xuất tại Việt Nam
(Nguyên liệu Nhật)

Introducing THIEN HA GREEN
01


Currently, Thien Ha Xanh is one of the leading companies in manufacturing hollow fiber membrane MBR / UF for domestic wastewater treatment works, hospitals, industrial wastewater, water treatment and chapters. process of preventing environmental pollution.

02


Operating across the country under business registration license number 0310116646, first issued by Department of Planning and Investment.

03


Green Galaxy is committed to continuously improving service quality, reputation & competitive price ....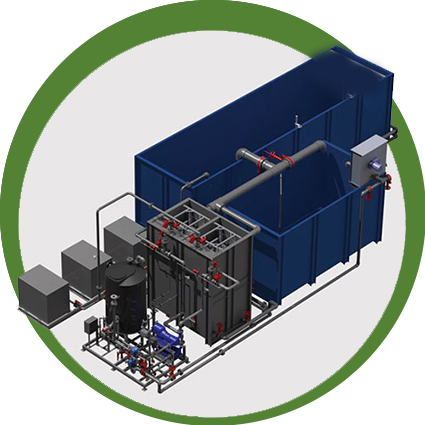 Benefits of contaminated water treatment
Project was implemented
Phu My Fertilizer Plant Ba Ria – Vung Tau Province
mypage